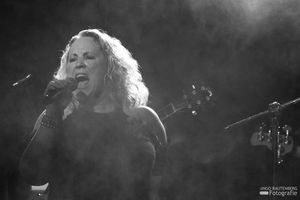 THE PLAYERS
Debbie Cooke -  Vocals 
Debbie has been entrenched in the Metro Detroit music scene for well over a decade.  She began her career in professional musical theater.  One may have seen her in such local productions as "Tony and Tina's Wedding" or "A Chorus Line" at the Masonic Temple.  After spending time on the theatrical stage, Debbie began pursuing another musical passion -- live musical performance.
  
She has worked with such groups as Identity Crisis, Caesars Delight, Deuces Wild, Alliance, and LaDolceVita. Her versatile and energetic  vocal stylings have led to performances everywhere from the Greektown Casino, to Oakland Hills Country Club to the Ovation/Infinity Yachts.  Debbie also fronts the popular nightclub band, Sexy Monster.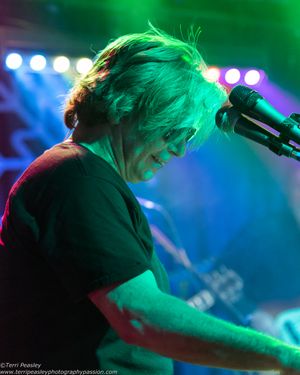 Ray Cooke - Keyboards, Vocals & Musical Director
The pianist, Hammond B3'ist and multi-keyboardist, Ray Cooke is a native Detroiter, and originally a classically trained pianist who discovered John Coltrane, Herbie Hancock, Bud Powell, Art Tatum, Thelonious Monk and Bill Evans, and developed a deep love for the Jazz idiom.

Over the years, Ray has played disco (with Al Grimm in Destiny), funk, rock, R&B, fusion, straight ahead and hard bop jazz, and has played in North & South America, Europe and Asia. Most notably, he has performed with Mike Stern, Stan Getz, Woody Herman, Baron Browne, Meisenhower, Moxie Redux, Groove Council, Id.i.om.  
Ray also leads and plays keyboards in the popular Metro Detroit nightclub band,  Sexy Monster.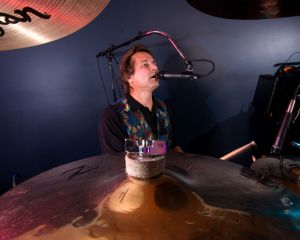 Al Grimm - Drums & Vocals 
Starting drum lessons at the age of 10, Al went on to play drums for the bands of Catholic Central, Detroit. Later Al would join Ray Cooke in a disco driven dance band called Destiny.    
Al then would join a cover band in the 80's called ETC, followed years later by a hard rockin Illegal Band and the KISS tribute, War Machine. His favorite moment to date was sharing a stage with John Waite of The Baby's and Dennis DeYoung of Styx.  
 Al also plays drums and sings lead in the popular nightclub band, Sexy Monster.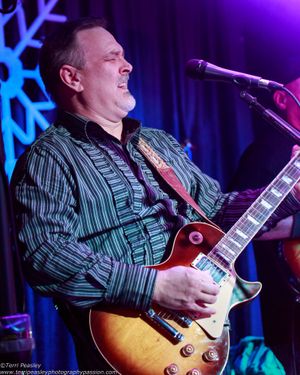 Bill Ouellette - Guitar & Vocals
Bill Ouellette comes from a musical family. His grandfather, Earl "Stuart" Striewski, was a Detroit Jazz musician who led the house orchestra at Detroit's WWJ (back when radio was king with original programming and live, big band music). Coincidentally, Bill spent 22 years as a broadcast journalist with the same radio station, where he did the afternoon newscasts.  
His musical interests and influences include 70s classic rock, funk, R&B, jazz, fusion, modern rock...you name it.  Bill also plays guitar in the uber popular Detroit nightclub band, Sexy Monster.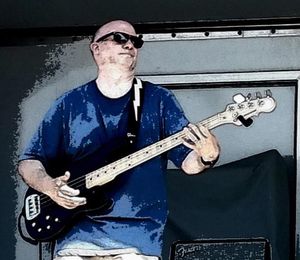 Marty Esselink - Bass
Marty started playing bass at 14 with the high school jazz band, soon migrating to recording studios and clubs and venues throughout Southeastern Michigan. 
Marty's influences include Marcus Miller, Colin Moulding, and many other bassists ranging from jazz masters to rock and roll greats.  His favorite thing is to work with Al on drums to form the foundation for the great Dance Floor Crush sound!     Marty also plays bass in the popular night club band, Sexy Monster.